If you've had trouble finding sodium bicarbonate for your livestock at a reasonable price (or at all), you are not alone. But did you know there is a better buffer out there than bicarb? Sodium Bentonite or Bentonite clay is an affordable and efficient replacement for sodium bicarbonate. Let's learn more about using bentonite as an alternative to sodium bicarb.
What Can I Use Instead of Sodium Bicarbonate?
During sodium bicarb shortages or price hikes, it is comforting to know that nature made something better than bicarb. Weathered volcanic ash, known as sodium bentonite clay, is an all natural alternative that offers many more benefits in addition to acid control.
Sodium Bentonite buffers pH just as effectively as bicarb, plus:
Improves digestion

Controls ammonia levels
All these benefits lower your costs by improving feed efficiency and giving your animals the health benefits of multiple supplements all in 1.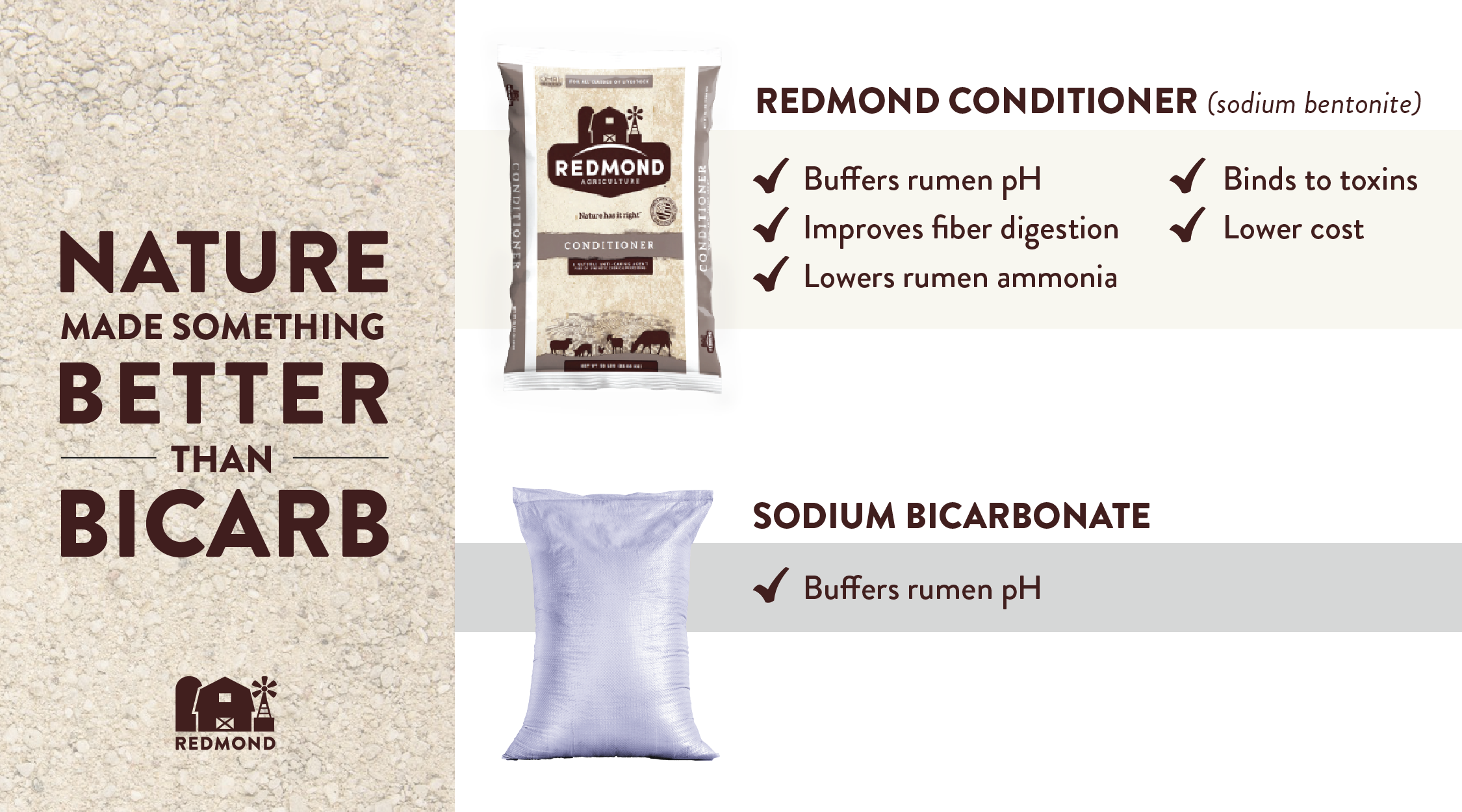 Sodium Bicarbonate
Sodium bicarbonate is an alkaline salt that neutralizes acid. It has many uses, including cooking (baking soda), and heartburn or indigestion relief. Some livestock operations use sodium bicarbonate as a food additive to reduce acidosis in their ruminant herd.
Redmond Conditioner (Sodium Bentonite)
Redmond Mineral Conditioner contains 100% American sourced sodium bentonite harvested from our volcanic and sea mineral deposit in central Utah. This unique geological resource is the foundation for all Redmond's livestock and soil supplements that farmers have enjoyed for decades. Our conditioner also naturally contains over 60 trace minerals and is not just for ruminants, but benefits all classes of livestock.
Rumen Buffer Study: Bicarb vs. Bentonite (Redmond Conditioner)
West Virginia University's (WVU) Rumen Fermentation Profiling Lab conducted a study comparing Redmond Conditioner and traditional sodium bicarbonate. Diets for both cattle groups were identical and rumen acid levels were measured at the same time intervals.
Results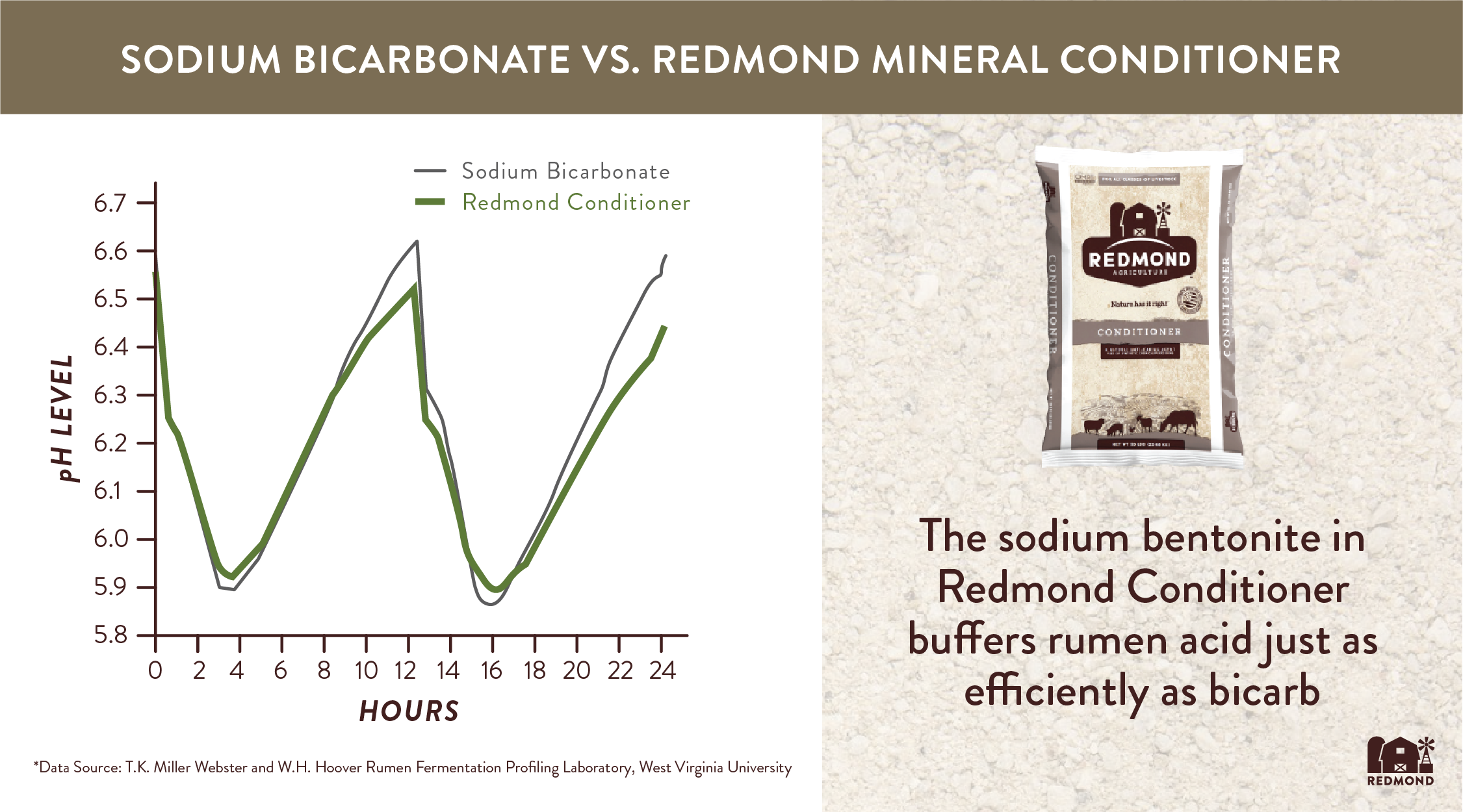 WVU found that the sodium bentonite in Redmond Conditioner neutralized rumen acid just as effectively as sodium bicarbonate. They also noted it offered additional health benefits. Added Benefits of Redmond Conditioner:
Supports beneficial microbial colonies necessary for digestion

Improved fiber digestion

Improved carbohydrate absorption

Reduced rumen ammonia levels

Our Conditioner has also been found to

improve reproductive rates

!
Switching to Redmond Conditioner and Minerals helped one customer's operation increase conception rates, improve milk quality, and save money. Watch his testimonial below:
Simplify your life by switching to Redmond Mineral conditioner and use a single product for complete rumen health. Give Redmond a call today at
to try our Conditioner and get back to what you love about raising animals!